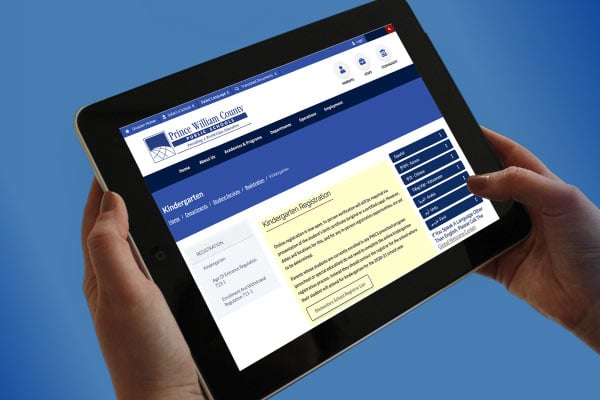 NEW! Online registration is now open.

Parents/Guardians: Do you have a kindergarten student to enroll? Registration is required for all new students. Begin your online registration now. Please visit the PWCS Kindergarten Registration webpage.

Padres/tutores: ¿Tienen un estudiante de kindergarten que necesitan inscribir? Se requiere la inscripción de todos los nuevos estudiantes. Comiencen la inscripción en línea ahora. Por favor visite: https://www.pwcs.edu/cms/One.aspx?portalId=340225&pageId=775554

Children who will be five years old on or before September 30, 2022, are eligible to enroll in kindergarten in Prince William County Public Schools for the 2022-23 school year.
For additional kindergarten enrollment information and resources
You will need the following items to register:
Official birth certificate

Completed physical examination - must be completed within 12 months prior to school entrance
Click on the link below to print out the form online

Immunization record

Proof of residence

ID of parent/guardian

All other school related paperwork (Custody papers, special education information, ESOL paperwork)